The military junta has declared martial law in Hlaing Tharyar and its neighbouring Townships since March 15 after Chinese factories were damage. Life for residents of Townships under martial law are restless. Gunshots were heard throughout the day and military trucks were seen in the streets.
"Here is like a war zone, they are shooting everywhere," a labour organizer in the area told the media, Reuters, adding that most residents were too frightened to go outside.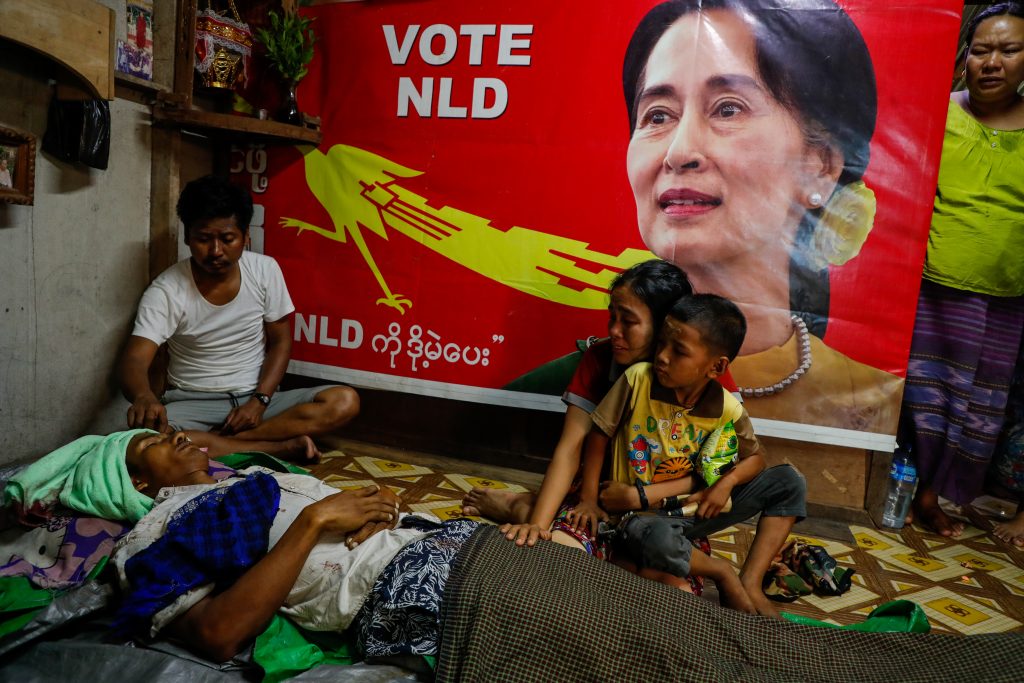 On the next day after the martial law was declared, thousands of residents fled away from this industrial zone and decided to go back to their home villages as they are fears of further bloodshed with the heavy presence of military forces. The limit of internet access and electricity blackout made the night of Myanmar much darker.
However, the repression and violence continue to escalate. For several Townships in Yangon especially for those under martial law. Civilians are being captured and threaten by the soldiers to serve as porters, forced to clear barricades at gunpoint. On the other hand, the state media is claiming that people are "helping" military to take down the barricades.
Also, starting from today Myanmar has become a nation without newspapers as the last independent newspaper is being suspended. It is well noted that over 33 journalists have been arrested.
Reflecting on what the loss of Myanmar's last news publication means for the country, Si thu Aung Myint concluded: "As a nation without newspapers, we are now in the dark ages."
Susan